A daily probiotic & prebiotic for Kids.
Real Fruit, no added sugar.
Unlike regular gummies, our bites have no added sugars or synthetics. Each bite is made with real fruit plus prebiotics and probiotics. Nothing silly added. Read the ingredient list. See?
Plus, they're packed with researched-backed probiotics to restore your good bacteria in your gut and plant-based prebiotic fiber to feed the good bacteria to help it thrive. They work together for ultimate gut, digestive, and overall body health.
They're delicious too, so you don't have to wonder why healthy doesn't always taste good. Because now they do.
better bites for better bellies.
What's in:
Organic Apples, Organic Mangoes, Organic Peaches, Organic Baobab Fruit Powder, Less than 2%: Organic Sunflower Oil, Apple Pectin, Organic Flavor.
Plus, Unconditional Llama Llove.
What's OUT:
Added sugar, syrups, sweeteners, synthetic vitamins, gelatin, artificial ingredients, and colorings.
DOSAGE:
60 bites to bite, chew, nibble, enjoy. 2 per day, please.
"Gee Wiz Joan, have you tried these new-age vitamins bites? They're all the rage, and apparently CURE LOVE-SICKness*."
Overheard in an office somewhere.
*Not actually proven to cure Love-Sickness, but hey, it's worth a shot.
reviews from real HUMANS.
Customer Reviews
Write a Review
Ask a Question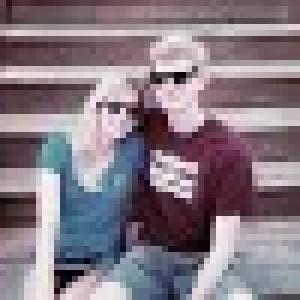 R
04/19/2021
Rene

United States
I recommend this product
Toddler approved
My 3yo was having tummy troubles, so we gave these a try to balance her gut. She's been taking them for a week and has not complained about her stomach. The only problem is she enjoys them so much and wants more and has a meltdown when she can't
03/15/2021
Symone W.

United States
I recommend this product
Helped improve my daughters eczema
My toddlers love them! They taste great, and even better are the ingredients. Love that they use whole food sources, no sugar added and it's plant based. I also saw improvement with my daughters eczema after taking these daily in the first two weeks which tells me these are working with balancing out her gut microbiome. 10/10 would recommend again and again.
03/13/2021
Rebekah R.

United States
I recommend this product
Daughter Loves It
My daughter loves taking her probiotics and multi and always reminds us to give them to her. She thinks they're her dessert after her meal! As a parent, I'm thankful for the clean ingredients which I unfortunately can't say about most kids' vitamins sold in stores. Thank you for the awesome products!
03/13/2021
Rosemary D.

United States
I recommend this product
Delicious & high quality!
We love our Llama Naturals! They are delicious, like a natural fruit rollup, and seem to have high quality sourced prebiotics, probiotics, & vitamins!
03/09/2021
Ally M.

United States
I recommend this product
My kid will eat them!
I ordered the D3, Prebiotic, and Multivitamin gummies. My daughter LOVES fruit snacks, but I have tried healthier fruit snack options and sometimes she doesn't go for them. Happy to report that she eats these, all of them, with no problems!