A daily probiotic & prebiotic for Kids.
Real Fruit, no added sugar.
Unlike regular gummies, our bites have no added sugars or synthetics. Each bite is made with real fruit plus prebiotics and probiotics. Nothing silly added. Read the ingredient list. See?
Plus, they're packed with researched-backed probiotics to restore your good bacteria in your gut and plant-based prebiotic fiber to feed the good bacteria to help it thrive. They work together for ultimate gut, digestive, and overall body health.
They're delicious too, so you don't have to wonder why healthy doesn't always taste good. Because now they do.
better bites for better bellies.
What's in:
Organic Apples, Organic Mangoes, Organic Peaches, Organic Baobab Fruit Powder, Less than 2%: Organic Sunflower Oil, Apple Pectin, Organic Flavor.
Plus, Unconditional Llama Llove.
What's OUT:
Added sugar, syrups, sweeteners, synthetic vitamins, gelatin, artificial ingredients, and colorings.
DOSAGE:
60 bites to bite, chew, nibble, enjoy. 2 per day, please.
"Gee Wiz Joan, have you tried these new-age vitamins bites? They're all the rage, and apparently CURE LOVE-SICKness*."
Overheard in an office somewhere.
*Not actually proven to cure Love-Sickness, but hey, it's worth a shot.
reviews from real HUMANS.
Customer Reviews
Write a Review
Ask a Question
09/14/2021
Lauren Y.

United States
I recommend this product
My son loves them!
Great. My son has tried many types of vitamins and this one by far is the best!
09/03/2021
Ashley W.

United States
Saved my kids stomachs!!!
My kids have always struggled with regular stomach aches. I was beginning to think they might have food sensitivities that would require diet changes and restrictions. I decided to try these first to see if it was an imbalance of gut bacteria causing their pain. We are on our third bottle and NOT ONE stomach ache! I'm so glad we did this before eliminating food groups. My kids love the taste too!
08/13/2021
Mary K.

United States
I recommend this product
Great product
I had been searching for vitamins for my 3 year old that didn't contain added sugar and couldn't find anything. I happened to find this one day and I am so happy I did! My son loves them and I love that there is no added sugar in it!
07/22/2021
Courtney B.

United States
So So Good!
These are DELICIOUS. I ran out of my own probiotic, and have been sneaking my son's when he's not in the room haha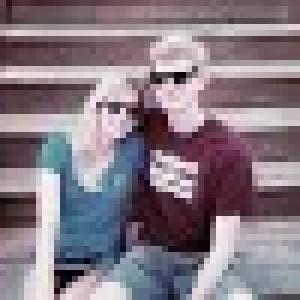 R
04/19/2021
Rene

United States
I recommend this product
Toddler approved
My 3yo was having tummy troubles, so we gave these a try to balance her gut. She's been taking them for a week and has not complained about her stomach. The only problem is she enjoys them so much and wants more and has a meltdown when she can't