elderberry immunity bites for kids.
Real Fruit, no added sugar.
Unlike regular gummies, our Whole Fruit Elderberry Immunity Gummies are made of real fruit and no added sugar or sweeteners. Nothing silly added. Read the ingredient list. See?
Plus, they're packed with Organic Elderberry extract, Organic Vitamin C (from Acerola Cherries), Plant-based Zinc Chelate, and Organic Beta Glucan (from Reishi Mushroom) for added immune support.
Then, we slow-cook each gummy on low heat to retain all nutrients.
better gummmies, better immunity.
What's in:
Organic Apples, Organic Peaches, Organic Baobab Fruit Powder, Organic Vitamin C (Acerola Cherries), Zinc Chelate, Organic Beta Glucan (Reishi Mushrooms). Less than 2%: Organic Sunflower Oil, Apple Pectin, Organic Flavor.
Plus, Unconditional Llama Llove.
What's OUT:
Added sugar, syrups, sweeteners, synthetic vitamins, gelatin, artificial ingredients, and colorings.
DOSAGE:
60 bites to bite, chew, nibble, enjoy. 2 per day, please.
"Gee Wiz Joan, have you tried these new-age gummies? They're all the rage, and apparently CURE LOVE-SICKness*"
Overheard in an office somewhere.
*Not actually proven to cure Love-Sickness, but hey, it's worth a shot.
reviews from real HUMANS.
Customer Reviews
Write a Review
Ask a Question
04/12/2022
Sarah S.

United States
I recommend this product
Appreciate the 'Natural' vitamin
As a parent of a child with severe allergies, we struggled to find vitamins that were all natural and allergy free. We appreciate your products and thank you for your innovation and dedication!
03/10/2022
Misty

United States
I recommend this product
Love Llama Naturals!
First off, my son enjoys taking these gummies which is a huge victory in itself. I believe the gummies are truly helping with his immunity. He doesn't seem to catch illnesses nearly as often and if he does, his symptoms are very minimal. I'm beyond impressed with Llama Naturals!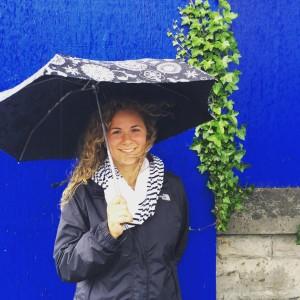 AA
02/09/2022
Amanda A.

United States
I recommend this product
Kid approved
My boys love taking their vitamins daily! They are rarely sick- I do give some credit to this product. I really appreciate the natural ingredients used and don't see ourselves buying from a different brand again!
02/06/2022
Cassandra U.

United States
I recommend this product
Toddler loves them!
My picky toddler loves these so much and asks me for them! Excellent product, love the ingredients, and hopefully helps her little immune system during cold & flu season!
01/24/2022
Stacie S.

United States
I recommend this product
So far so good!
My kids were stuck in a cycle of near perpetual sickness... they'd be sick for 2-3 weeks, well for 1-2 weeks, and then sick again! Since they started these gummies we're going on a month with no sickness... in the middle of winter! No way to say for sure if these gummies are to thank, but we're going to keep it up! I've started taking them as well. They're actually quite good!