daily vitamin d for Adults & kids.
Real Fruit, no added sugar.
Unlike regular gummies, our bites have no added sugars or synthetics. Each bite is made with real fruit plus plant-based Vitamin D3 from Shiitake Mushrooms. Nothing silly added. Read the ingredient list. See?
We slow-cook them to preserve the vitamins and phytonutrients, so your body can easily absorb them. It's Mother Earth's work, that we've made more efficient. We can't take all the credit.
They're delicious too, so you don't have to wonder why healthy doesn't always taste good. Because now they do.
Pieces of Nutrition & Peace of Mind.
What's in:
Organic Apples, Organic Raspberries, Organic Baobab Fruit Powder, Less than 2%: Organic Sunflower Oil, Apple Pectin, Organic Flavor.
Plus, Unconditional Llama Llove.
What's OUT:
Added sugar, syrups, sweeteners, synthetic vitamins, gelatin, artificial ingredients, and colorings.
DOSAGE:
60 bites to bite, chew, nibble, enjoy.
Children chew 1 bite daily. Adults enjoy 2 per day.
"these vitamins are like a small dessert after breakfast. Great flavor and there is something to how they slow cook their nutrients."
J. Sherman
5/19/20
reviews from real HUMANS.
Customer Reviews
Write a Review
Ask a Question
02/24/2021
Krista W.

United States
I recommend this product
Kids Chewable Vitamins
I honestly was a bit skeptical about these vitamins actually tasting decent for my kids. They are pretty picky when it comes to taste. My kids LOVE them! I'm so excited to have finally found a very clean good tasting kids chewable vitamin!!
02/02/2021
Julie C.

United States
I recommend this product
Clean ingredients/excellent taste
My daughter loves these. I jus repurchased the multivitamin because I was so impressed. The ingredients are SO clean unlike a lot of the green washing seen. After I purchased this, Maia (gimmethegoodstuff) announced this brand will be categorized as "good stuff." I had already done my research, but Maia always goes above and beyond, so that gave me additional comfort that I chose the best for daughter.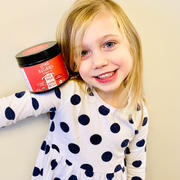 01/27/2021
Jacqui W.

United States
I recommend this product
Vitamin D
It has been the only vitamin D that raised my vitamin D levels!
01/27/2021
Courtney P.

United States
I recommend this product
Toddler Tastebud Approved!
I have found a vitamin where I'm 100% confident my kids are actually getting the nutrients from the vitamin. I can actually pronounce all of the ingredients. Whole food vitamins for the win It's an added bonus that they taste good! Thank you for creating a vitamin that is safe AND effective for my kids!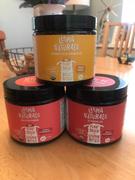 02/24/2021
Darren B.

United States
I recommend this product
Love the taste. Kids take them without complaints. Love most that they are all natural.